We're thrilled to announce that Lean Library, a Technology from Sage product, is launching a redesigned and improved browser extension on all major stores. This is the same access broker and workflow tool loved by librarians and their patrons – only quicker, sleeker, and better than before.
What is Lean Library?
Lean Library puts your library on your patrons' shoulder via one easy-to-use extension on their browser. Lean Library simplifies online access to library content and open access alternatives, and embeds library collections and services into the patrons' workflow – whether they start on Google Scholar, PubMed or beyond.
Which web stores is the redesigned extension available on?
The improved extension first launched on the Google Chrome store in June, and is being made available on Microsoft Edge, Opera and Mozilla Firefox stores this August-September. The final web store it will be made available on is Safari later this year. The extension automatically updates for users of Lean Library, along with their regular app updates, so existing users don't need to download anything new to get the new experience.
Why did we redesign the extension?
Founded in late 2016, Lean Library provides an award-winning library service, bringing library resources and support directly into the patron's workflow. This redesign marks a significant milestone in our journey to facilitate seamless learning and research workflows. It is the culmination of an extensive period of development, driven by invaluable feedback from librarians, students, and researchers.
There were three main goals for the redesign:
To provide a sleeker user interface (UI) for a less intrusive experience – to ultimately increase the satisfaction of our end-users and support our customer libraries in driving usage at their institution.
To optimize our feature-set for maximum performance – to get library patrons to the content they need, quicker and more seamlessly than before.
To ensure the extension is stably and dynamically built to support growth – as we expand the userbase and functionalities of Lean Library to bring our users a better service.
What improvements can you expect with the fresh, new Lean Library?
1. Refreshed and intuitive design
Our new UI design is sleek, modern, and thoughtfully crafted to emphasize content and minimize distractions. This will allow library patrons to focus on what truly matters – accessing your library-licensed content as soon as they need it.
2. Streamlined navigation
Time is precious for students and researchers, and we want to make their tasks effortless. We have carefully restructured the navigation in one side tray, bringing together multiple notifications and features across all subscription packages. With just a few clicks, users can effortlessly customize preferences and discover new tools and content that enriches your library's digital presence.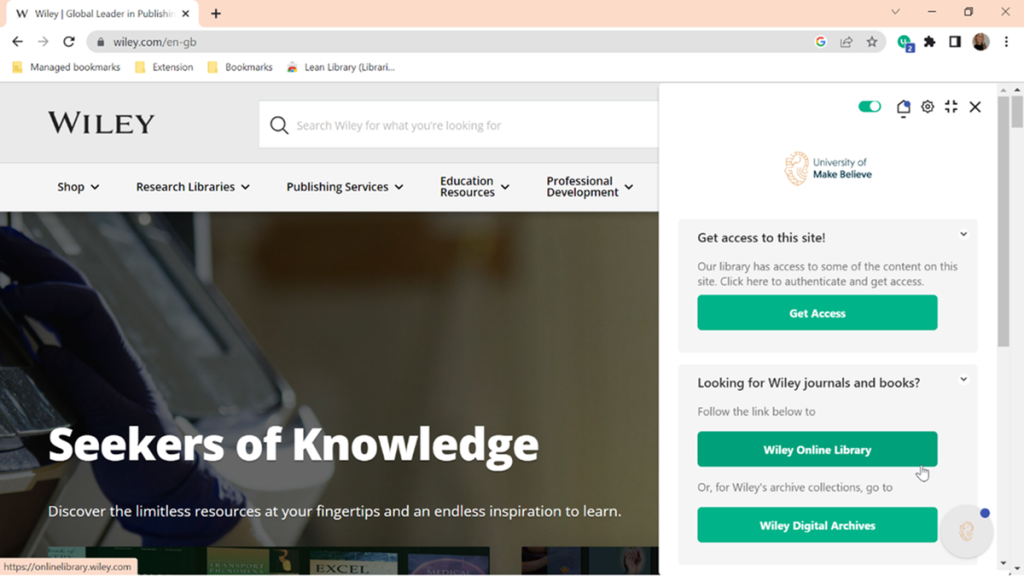 3. Enhanced performance
The redesign delivers significant performance and speed enhancements. We've fine-tuned the inner workings of the extension, optimizing it to provide libraries and their patrons with a swifter browsing experience. Say goodbye to longer pop-up loading times and hello to instant access to patrons' favorite library resources.
Whether patrons are searching for scholarly articles, exploring databases, or accessing e-books, they'll experience accelerated browsing with the new Lean Library extension!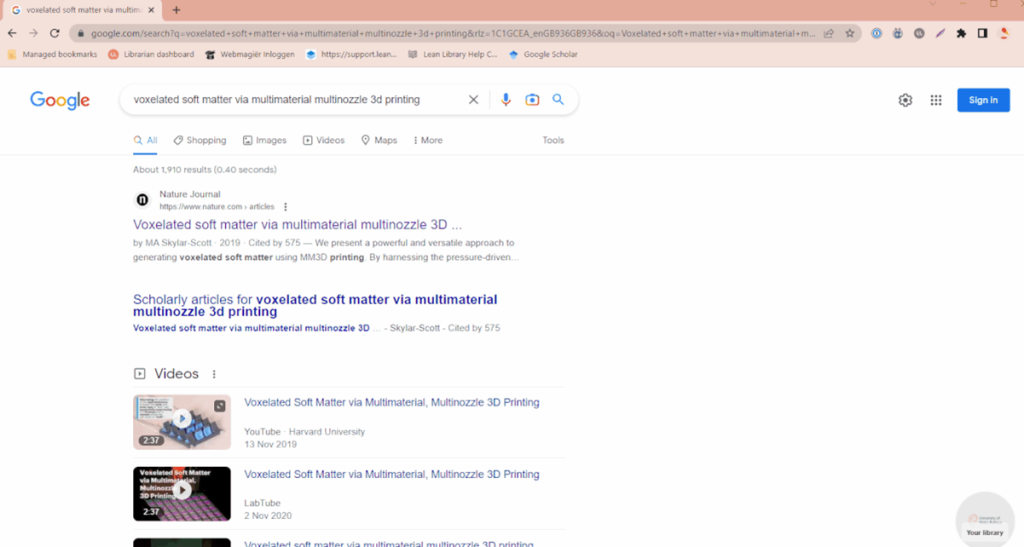 4. Feature Spotlight: 'Always On' for Keyword Enhancements
'Keyword Enhancements' is a functionality of the Lean Library Futures package that highlights library-licensed publisher or special collections content to users in their workflow. One optimization within the new extension is the 'Always On' feature for Keyword Enhancements. Relevant taxonomy terms will now appear automatically to your users on sites such as Google and Wikipedia.
If users did want to turn off one or all packages, however, they can do so easily by using the toggles or the 'enable/disable' button.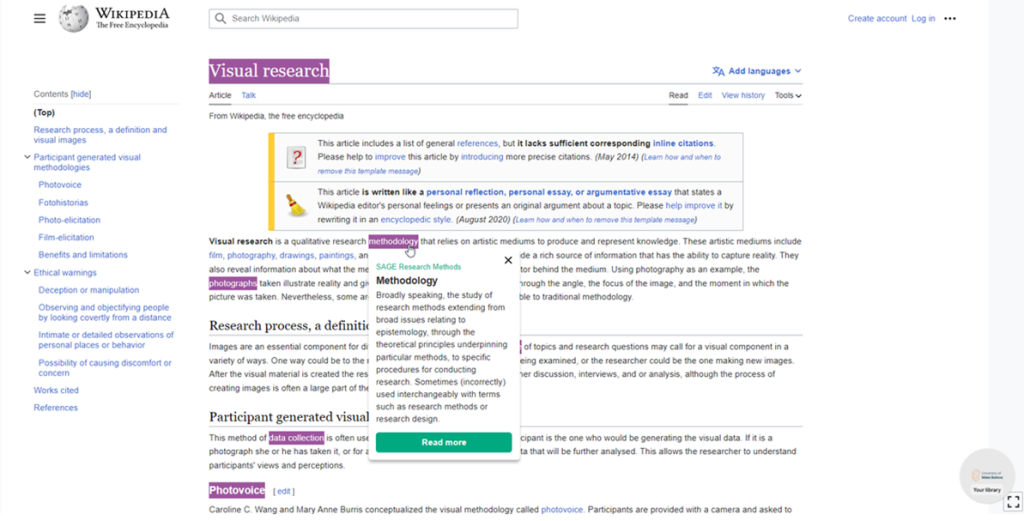 Want to see the improved experience in action? Get a demo now!
The best way to get to know the new Lean Library experience is by getting a demo from one of our experts. Request a demo today.