We believe that the right technology can remove barriers to knowledge. That's why, in 2022, we launched the Technology from Sage Innovators Award in partnership with Electronic Resources and Libraries (ER&L). The award commends examples of technological innovations in e-resources librarianship, especially in support of pedagogy and/or research workflows across campus. The winning innovation received a $2,000 prize to be used to advance future technological innovations and/or professional development.
In this blog, we share details on the winners for 2022 and 2023 and catch up with the people behind them on what winning the award meant to them, and their plans for the cash prize.
---
2022 and 2023 Award Winners
2022 Winners: System Status in Discovery
Authors: Lauren Puzier and Rebecca Nous from Albany State University of New York
Overview: This innovation enables web-users to proactively seek information when they encounter issues online. University at Albany used system statuses to leverage this to share changes to resources or services, and improve transparency and user experience.
2023 Winners: Integrating Resources into Research Design
Authors: Dr. Olga Koz and Dr. Ivan Jorrin-Abellan from Kennesaw State University
Overview: This innovation comprises the Hopscotch research design web-tool which aids novice researchers in the development of solid and well-informed research designs.
---
What has winning the Technology from Sage Innovators Award meant to you and your institution/project?
Dr. Jorrin-Abellan (IRML Founder): It's been nine years since we developed the initial version of the Hopscotch model and almost four years (and a pandemic in between) since we launched the Interactive Research Methods Lab (IRML), intending to provide a transdisciplinary intersection that supports and promotes excellence in research learning and practice. The members of the Lab are thrilled about this prestigious award. We believe this recognition will help boost our efforts to democratize the teaching and learning of research methods to novice researchers.
Dr. Koz (Senior Research Support Librarian, IRML member): Winning the award culminated my eight years of efforts supporting research using novel models. I am embedded in research courses, serve as a member of research supporting committees, and now provide research lab-integrated services and resources at the point of need. The award challenges the prevailing view among academic librarians that research support for faculty, instruction for students, and curating and promoting resources are separate and distinct library services. I have already received an invitation to share this open innovation with other librarians.
---
Lauren Puzier (User Experience Librarian)and Rebecca Nous (Associate Librarian): Winning the Technology from Sage Innovators Award has been a significant achievement for us. It led to us being invited to discuss our project on a popular podcast hosted by Choice 360. Choice is a publishing unit of the Association of College and Research Libraries (ACRL). Lauren was interviewed by Bill Mickey, host of The Authority File: The LibVoices Podcast, in two episodes titled "Spotlighting Academic Library Innovation: University at Albany's System Status Discovery" and "Spotlighting Academic Library Innovation: How to Build Partnerships, Make Time, and Build on Success." The interview was a wonderful way to share information on the project and learn from other librarians who have developed engaging, collaborative projects.
The positive feedback encouraged us to build on our presentation by publishing a peer-reviewed article in the Journal of Library & Information Services in Distance Learning titled "System Statuses in academic libraries: Increasing transparency and improving the user experience" (2022). This article provides an in-depth look at how we incorporated system statuses into the discovery experience. We believe that sharing our experience through this article will help other academic libraries improve their user experience and increase transparency.
---
What are your plans involving the prize money from the Innovators Award – will you advance your winning innovation, or will you use it towards funding a new project?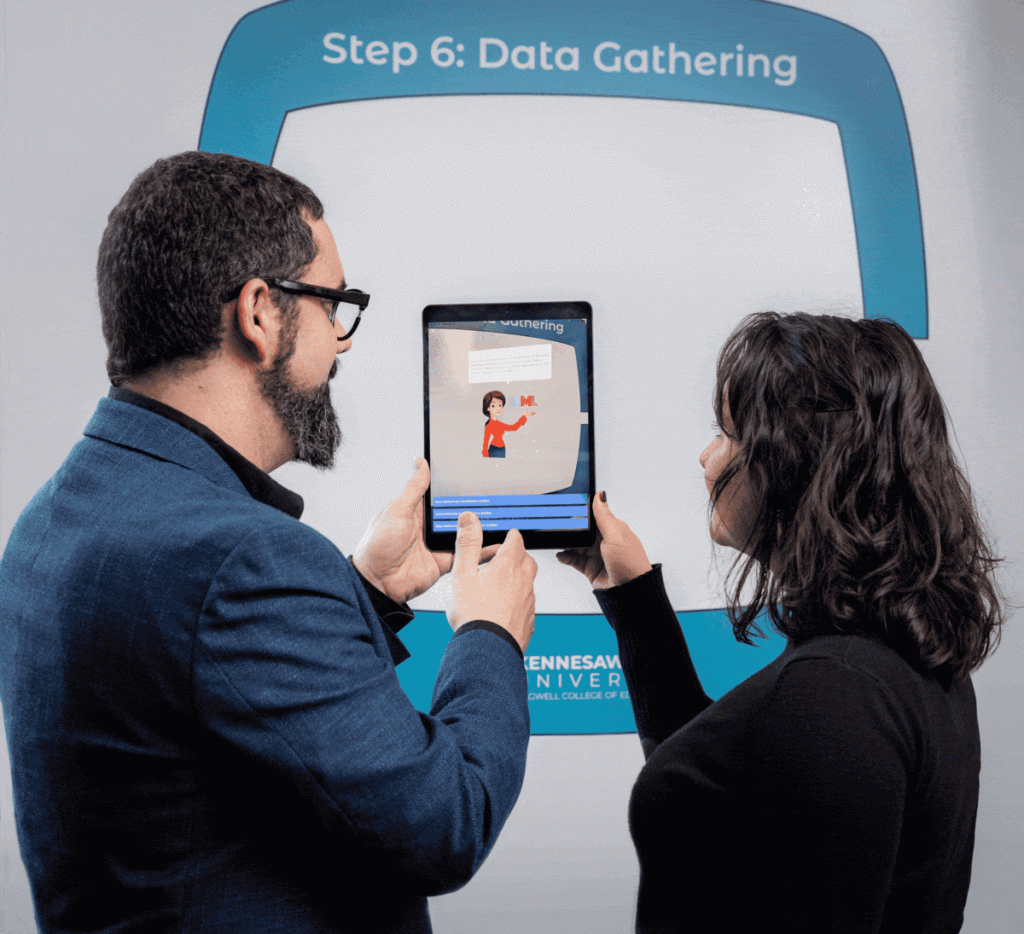 Dr. Jorrin-Abellan and Dr. Koz: We are still discussing our priorities, but our new endeavours will support the IRML, the collaborative virtual and physical space where our students, faculty, and practitioners design projects and research. The proposed projects include interactive components such as AI or rule-driven chatbots, the recommendation system assisting students in generating well-informed research designs, and literature reviews. We plan to use the award money to continue building a local content repository, disseminate our work, and enrich the partnership between librarians, researchers, and instructors.
---
Lauren Puzier and Rebecca Nous: Thanks to the award's prize money, Rebecca and I are furthering our professional development by traveling to various upcoming library conferences, such as the American Library Association Annual Conference in Chicago this summer, and other regional conferences in the Northeast, to share our work and hopefully inspire other librarians to implement similar innovative projects at their own libraries. Without this award, attending these conferences would have been difficult for us.
Overall, winning the Innovators Award has been a valuable experience for us professionally. We are grateful for the recognition and support from Sage and look forward to continuing innovating and improving the user experiences for library patrons.
Congratulations again to both the 2023 and 2022 winners of the Technology from Sage Innovators Award! Have you spotted any exciting technological innovations in librarianship or Higher Education? Give these innovations a shout out on Twitter and LinkedIn.