At Technology from Sage our purpose is to support libraries in advancing teaching, learning and research. We can't achieve this mission without the work of the talented team at Technology from Sage, so we've launched a series of posts for you to find out more about the team.
---
In this A Day in the Life post, we're joined by our new Product Manager, Kate Broadfield at Technology from Sage. Read on to find out more about Kate – including what it's like working on the Talis product platform, working at a risk-supportive company and visiting National Trust properties!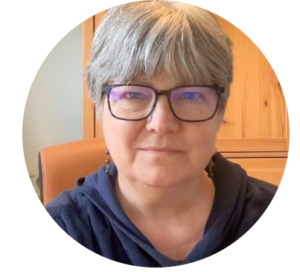 1. Welcome, Kate! Tell us about your new role?
I'm so thrilled to be working as a Product Manager building digital tools to support higher education! I support the Talis product platform currently focused looking how to improve Talis Aspire for our institutions, from integrating their discovery systems to improving the ease of processing reading list reviews to ensure every student has what is needed to succeed in their course.
2. What does your typical day look like?
Working in the Product team I spend time learning about our university libraries and the faculty and students they support. I review ideas from our customers, coordinating with the team to understand technical feasibility. I analyze usage analytics looking for trends, and perform user discovery sessions, both to ensure we make the right decisions for our users. I write product briefs for new features or changes. I collaborate with user experience and development daily and stay in touch with Marketing, Sales and Services to keep everyone informed and plan out marketing promotions and communications.
3. What excites you most about your job at Technology from Sage?
I love collaborating across disciplines: Marketing, Engineering, and User Experience. I love planning, writing and seeing change happen. I love working for the betterment of universities through building and improving the digital tools they need to enhance the educational experience.
4. Explain what sort of a company Technology from Sage is to work for?
Technology from Sage is the future!
Technology from Sage make sure we have the best support to do great things, from training and workshops to excellent pay and benefits, including remote working. I hear the message repeatedly from various levels of management up to the top. We are a risk-supportive culture so we can push our limits and delivery great solutions for universities!
5. What team(s) are you directly involved with and how do you ensure you all connect as a fully distributed team?
I work in Product developing the Talis platform. I work directly with Engineering, User Experience, and my fellow Product Managers. On a regular basis I have discussions with Services, Consulting, Marketing, and Sales. We all connect both asynchronously and directly, 1-to-1 and group sessions. We meet on video calls supported by chat and channel communications. This blend is self-sustaining, but on average we meet in person every other month for bonding and to work through the challenge du jour in person.
6. What is it like starting a new job remotely?
Starting a job remotely has been wonderful! I admire any company willing to do it. Personally, it is such a relief not to have to drive an hour each way after an intense day, especially on those dark rainy winter nights. Technology from Sage provided terrific support to get me my equipment in advance of starting and I was online day one.
7. When you are not at work, how do you take time-out?
Gardening, reading in the garden,taking photos of nature, playing with the cats, and taking day trips with my husband to explore Britain/Europe's seaside, National Trust garden properties, and castles! Additionally, I have a long-time interest in front-end coding and supporting live music.
8. Where can Technology from Sage users connect with you?
Anyone can connect with me on LinkedIn, X/Twitter or Threads.