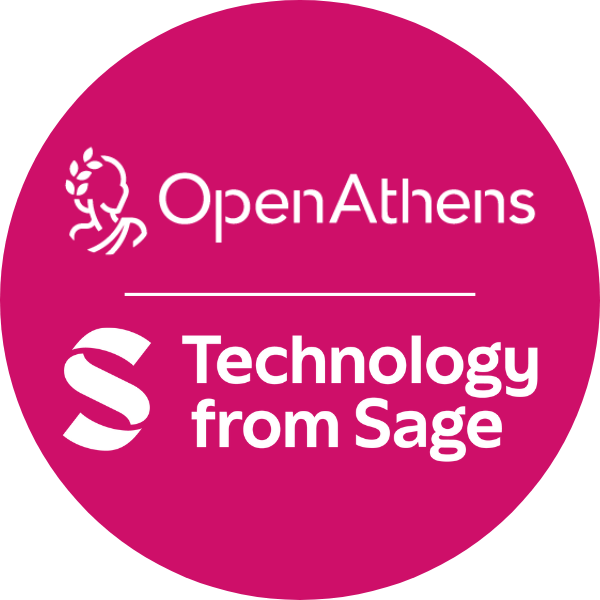 In September we were excited to collaborate with OpenAthens on a webinar titled: Striving for a painless route to online content: Reimagining the academic library for the student of tomorrow. We explored how researchers can do their best work when they're unable to get online, and how academic libraries can meet the evolving needs of students in the 21st century.
The webinar was presented by: Richard French, Product Manager at OpenAthens, Matthew Weldon, Library Patron Consultant at Technology from Sage, Ian Snowley, Dean of Learning Skills and University Librarian at University of Lincoln, and Maizie and Madeline, two second year students from University of Lincoln.
The webinar also explored the findings of two key reports, both published earlier this year:
OpenAthens' recent report, Library user experience: Removing barriers in the Search for Knowledge, based on worldwide research into users' experiences of their academic libraries.
Technology from Sage's second Librarian Futures report, The Knowledge Gap Between Librarians and Students, which comprises the findings of a research project contrasting librarian and student perspectives.
We're delighted to present 7 ways to reimagine the academic library based on Matthew's discussion with Ian, Maizie and Madeline. Here are the ways the academic library can be more involved with the student learning journey:
1. Devise the university library's strategy so that students are aware of what librarians can do and what the library can offer.
The Librarian Futures Part II report found that that students receive support from "myself", "my peers", and "my teachers" more than librarians. This is a key issue which a lot of academic librarians are aware of, especially as they put huge amounts of effort into trying to communicate with students.
We feel it's really important to try and integrate our support as much as possible ….It's very clear that academics are in a key position to influence students, much more so than other staff in the university."

Ian Snowley
2. Provide library training for students when they start their degree so that they're aware of the support available to them from the library.
Madeline highlighted that she found it incredibly useful to participate in library training sessions at the beginning of the academic year which provided guidance on using the library resources. Maizie noted that they had library led sessions where they actually went to the library and were taught how to use it, and this support was incredibly helpful.
There was a big push for us to sort of do our work in the library and at least for the first few weeks of university just to come and sort of see how the library works."

Madeline
3. Supply help with referencing guidelines.
Maizie said the type of support from the library which has been the most useful has been referencing help, especially when she first started at university. Ian added that getting students to understand referencing and to do it right is a relatively solvable problem, but selecting reference management software is quite a personal decision amongst students. However, the library can support with signposting students towards the different reference management options.
Obviously referencing is such a new concept and I know myself and some of my friends have gone to the library and they've gave us guides which tells us exactly how to do it … but that's where I found it most helpful."

Maizie
4. Implement skills seminar sessions for students, especially related to academic reading.
Madeline said that she was grateful University of Lincoln offers a lot of skills seminars, especially academic reading which is really is something she has to focus on more with studying an essay-based subject with a dissertation. Maizie agreed with Madeline that academic reading is a skill which does take a lot of time to hone and perfect and analysing is probably the hardest part of reading.
I think that's definitely something we're very grateful that the library offers because I think all of our seminar tutors would get very sick of us asking all the time how to do it properly."

Madeline
5. Find ways for students to make better connections between librarians and academic support.
Both Madeline and Maizie acknowledged that they feel students may not instantly make the connection between librarians being that academic support, as their lecturers are normally their first port of call for academic issues.
The lecturers really promote their office hours and they host drop in sessions so that support seems more readily available whereas you have to seek it out yourself in the library, which might seem quite daunting to a lot of students."

Maizie
I think it is just sort of more at the front of our minds to go to [seminar tutors] rather than to go to our subject librarian, which, obviously, as you were all saying, is a shame, because subject librarians do have a lot of knowledge that they can offer."

Madeline
Ian described the work University of Lincoln have done to further integrate what the library does into the academic process of reading for students' degrees.
We think it will take some time, but it just allows us to really work more closely with academics. And as Maizie and Madeline pointed out, we can, as librarians, deliver some key learning objects that students will benefit from and that aren't necessarily part of the subject discipline."

Ian
6. Fit all the many different demands that students place on the academic library.
Ian said that effective library support needs to fit all the different types of students that attend University of Lincoln, from full-time students to those participating in apprenticeships. The library should help students get through the many pressures they face.
Our students, I suspect, are as pressured as any students have been before, with all the sort of implications of the economy and the kind of cost-of-living crisis. So, we need to be there for them, delivering what they need when they need it."

Ian
7. Provide support to students, as and when they need it.
Finally, Madeline noted that an effective library just needs to support students when they need the support and be a resource that all students can use, whether that's supporting with essay writing or academic reading or how to read statistics properly.
I think a library that is accessible and also approachable is just so useful. If a student feels at ease and willing to utilise all the services and resources librarians offer, then it'll just be even more beneficial."

Maizie
In Summary
Recent reports highlight the struggles faced by students and researchers in finding and accessing valuable resources. Strategies for librarians include establishing connections with academic staff and participating in the university's teaching and learning strategy. However, by improving the discovery process, centralizing information, and showcasing the expertise of librarians, we can navigate this online research maze with ease. Let's work together to bridge the gap between students, researchers, and libraries and create a seamless path to knowledge in the digital age.
Want to Learn More?
Download our Librarian Futures Part II report to discover more noteworthy insights regarding how academic libraries can be more deeply involved in the undergraduate learning journey.